One of the great things about working with I Heart Art: San Francisco is all the connections that we're making in the Bay Area's creative community. And what's even better is when people from within that community decide that they'd like to become more involved with helping us out!
And we could always use a little help from our friends!
In conjunction with our Craft Party that we're throwing on Friday, June 10th, we'd like you to get to know some of the folks that will be sponsoring various activities! To help us all get our craft on, here's a little more about
Bazaar Bizarre San Francisco
!
Bazaar Bizarre began in 2001 in the Boston-area as an offbeat
entertainment extravaganza to showcase the DIY movement and handmade
goods. Bazaar Bizarre has spread across the nation to cities such as
Los Angeles, Cleveland, Maker Faire Bay Area and Austin. Bazaar Bizarre San Francisco is a Handmade market, Indie entertainment

extravaganza and D.I.Y. Festival all under one roof!
In addition to throwing some of the best craft events in San
Francisco, Bazaar Bizarre SF hosts a blog with listings for shows all
over the SF Bay Area, crafty business advice and information about our
upcoming shows. You can read about them here!
If you're interested in participating or shopping at future events see
our upcoming shows!
Nightlife at The Academy
July 14th
JPOP Summit
August 27th and 28th
Bazaar Bizarre Holiday Show
December 3rd & 4th
Bazaar Bizarre can be found on the following social networks:
Facebook ::
Flickr ::
Twitter
---
And from the local geniuses that brought you Bazaar Bizarre San Francisco, we have the
Conference of Creative Entrepreneurs
!




We'll be meeting at one of the city's most inspiring spaces: the San Francisco Women's Building, situated right in the heart of the bustling Mission

District.




CCE is offering three days of learning with some of today's most successful creative entrepreneurs, so whether you're trying to

start, grow, or manage a creative business, you'll always find a

session that's right for you. CCE is appropriate for all current or

aspiring creative professionals, including fine artists, designers,

illustrators, crafters, food artists, and more. They're proud to say

that 100% of last year's surveyed attendees said they would recommend

CCE to a friend, so make sure to secure your spot early for this

year's conference.
---
Representatives from both Bazaar Bizarre SF and CCE will be joining us on Friday for
CRAFT PARTY
! They'll be leading two Craft Tables with fun activities:
DIY Button Making Station
Do you love flair? Wanna get some of your own? Make your own 1" buttons with our Do It Yourself presses and tools! We'll be providing all the materials (and helpful instructors) to get you on your way to being a button makin' machine! Whether you'd like to cut out something from a magazine that caught you eye, make an
I Heart Art: SF
button or even create your
OWN DESIGN
, we're looking forward to all the new baubles you come up with!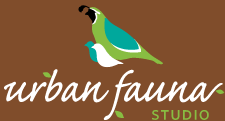 How to make Wool Felt Beads
Ever wonder how to get the lovely look of soft woolen beads? Well, now you can make your own! With materials generously provided by Urban Fauna Studio, local volunteers can help walk you through the process, step by step, in how to create your own little masterpiece!
We're excited to meet our local artists & makers!
---
Send us love notes (comments / questions) via email.
Keep Up with I Heart Art: San Francisco via our Newsletter